User
Location

Our proud capital...
Key players returning to fitness and a spring in our step - and that's just the 1912 Exiles contributors! We welcome Jack back from a mid-season hiatus and Martyn from Exiles Fanalytics as well as Dr Ed to discuss back-to-back wins vs Franchise and Scunthorpe and consider whether we've now turned the corner after poor Christmas form.

We also ponder transfer ins and outs and consider some of the crazy conspiracy theories doing the rounds, and draw up our own wishlist for signings. Ed has a rant about the Spotafan Trophy, and we celebrate Jamille Matt getting back to scoring ways.

As always, drop us a line via Twitter or Facebook with any feedback, offers of lucrative advertising, or to volunteer to come on a future episode of the pod.
Download and listen: direct link
https://www.buzzsprout.com/219390/2460149-turning-the-corner.mp3?blob_id=8097203&client_source=small_player&download=true
Listen on Buzzsprout
Listen on iTunes / Apple Podcasts
(weirdly, the episode is available via the podcast app but not on the webpage yet - sometimes takes 24hrs!)
Listen on Spotify
Listen on Tune-In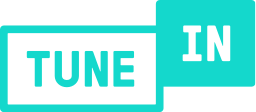 User
Good Evening!

Thanks for that, enjoyed listening to it.

If nothing else it reminds one that there are sane, sensible grown up people out there, with views on Newport County!

Phil in Northampton
User
Location

Our proud capital...
Cheers Phil, much appreciated.
User
Remember Holdsworth's corners ?
We turned so many corners we got back to where we started 360 degrees per week wasnt it