User
Location

Our proud capital...
After four 1-0 / 0-1 results on the trot, Jack is joined by Martyn from Exiles Fanalytics as well as Dr Ed to discuss the fine margins between success and failure. Along the way, the panel also muse on the entertainment value of the current team, what the new signings are bringing to the party, whether we need to just give up on the league right now(!) and whether a chairman being mascot for a game is something that should have us all worried.

Big shout out as well to our South West of England correspondent, Rich, who gave us the run-down of the game at Plymouth a few weeks back.

As always, drop us a line via Twitter or Facebook with any feedback, offers of lucrative advertising, or to volunteer to come on a future episode of the pod.
Download and listen: direct link
https://www.buzzsprout.com/219390/2698483-the-1-0-kings.mp3?blob_id=9129775&client_source=buzzsprout_site&download=true
Listen on Buzzsprout
Listen on iTunes / Apple Podcasts
(the episode is available via the podcast app but not on the webpage yet - sometimes takes 24hrs!)
Listen on Spotify
Listen on Tune-In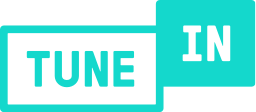 User
Another good listen, keep up the good work.
User
Location

Our proud capital...
Cheers matey, much appreciated.
User
Rank

Moderator
Well this aged well.
User
Really enjoy these. More frequent episodes please
Users browsing this forum: No registered users