User
Rank

Administrator
Ed, Rhys and Martyn get together to feel despondent about the departure of Mark O'Brien, Scott Bennett and Jamille Matt from County and ponder what the financial uncertainty will mean for next season's squad. We also discuss shirt "sponsorship", next season's kit and touch briefly on stadium issues.

As always, drop us a line via Twitter or Facebook with any feedback, offers of lucrative advertising, or to volunteer to come on a future episode of the pod.

Available on all popular podcasting apps, including the below
Listen on Buzzsprout
Listen on iTunes / Apple Podcasts
(the episode is available via the podcast app but not on the webpage yet - sometimes takes 24hrs!)
Listen on Spotify
Listen on Tune-In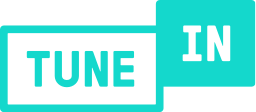 User
Thanks Jack - always a good podcast and great to hear the lads give some positive comments about the stadium discussion.
User
Well done chaps. Really enjoy the pod.
User
A Newport County podcast is always a far away joy. However, mofo's. Of course it will spark opinion:
Was never sorry to lose Matt a sorry striker, how many goals? One, two? Bennet ( Fr sp.) knock it forward into nowhere. O'Brien is a real loss, intelligent player a leader.
Azeez behind Abrahams; wingers Whitely plus one (sell Amond)
to play in front of Labs and Sheehan
Back four of: Wilmott Howkins Demetriou and Haynes.
What could possibly go wrong. 4-2-3-1
User
Location

Newport
King

Baker
Howkins
Demetriou
Haynes

Collins
Labadie
Sheehan
Whiteley

Amond
Azeez

Townsend
Former BR rightback
Dolan
Abraham's
Wilmott